How to Make the Best Acai Bowl Recipes at Home. These super popular smoothie bowls are healthy, delicious, and perfect for breakfast or afternoon tea!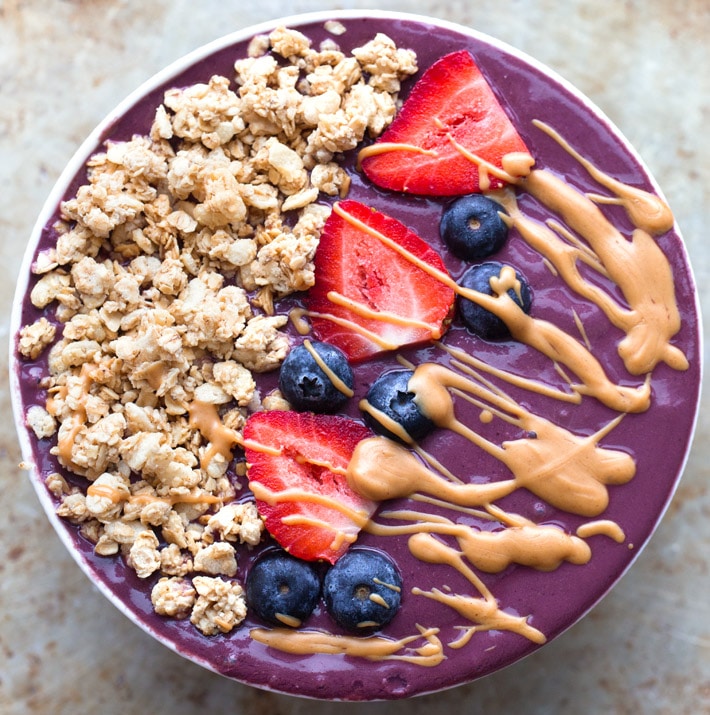 What is an acai bowl?
If you've never had one of the famous acai bowls, you're in for a treat!
Packed with antioxidants and nutrients, smoothies blend acai berry with other fruits, like bananas, blueberries or pineapple, and as many toppings as your heart desires.
It's the ultimate thick and refreshing smoothie in a bowl!
Also try these oatmeal overnight – 15 recipes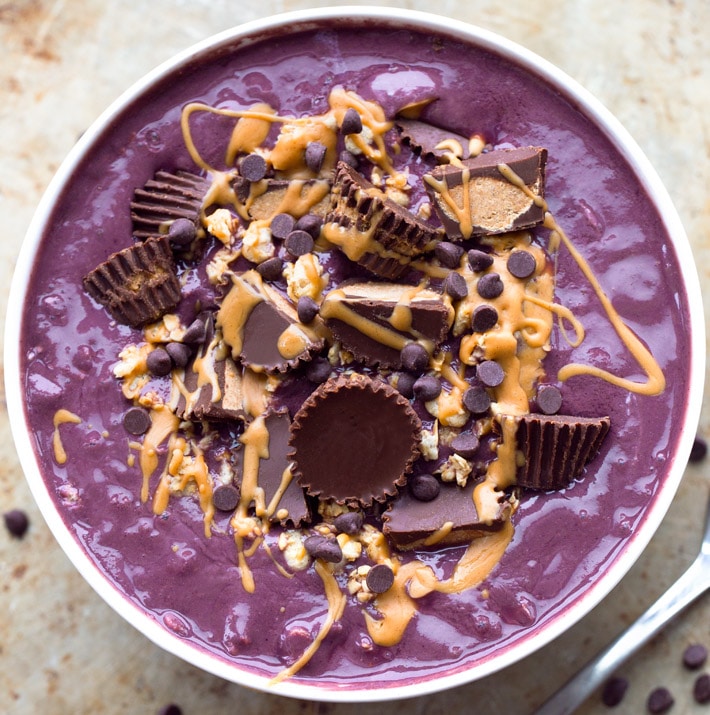 Acai smoothie recipes
Tropical coconut: In the recipe below, use canned coconut milk as the milk of your choice and chopped frozen pineapple instead of frozen berries. Garnish with grated coconut.
Peanut Butter Cup: Stir in 2 tablespoons of peanut butter and 1 tablespoon of cocoa powder. Top with vegan peanut butter cups or chopped peanut butter fat bombs.
Chocolate and acai smoothies: Add 1 tablespoon of cocoa powder or chocolate syrup and optionally 2 tablespoons of chocolate nut butter of your choice. Sprinkle chocolate chips over the finished bowl.
Berry granola: Make the recipe below exactly as written. Stir in a spoonful of your favorite granola or breakfast cereal.
Almond Butter & Jelly (AB&J): Use mixed berries or blueberries for 1 cup of frozen berries and banana instead of pineapple. Stir in 2 tablespoons of almond butter (or sun butter for the nut-free).
Green acai bowls: Stir in 1 cup of raw spinach or other raw green vegetables. This is especially good if you also add almond butter or coconut butter.
Protein smoothie bowls: Add 1 scoop of your favorite protein powder before mixing and add more liquid if you want a thinner smoothie. For a caffeine boost, you can also add 1/2 teaspoon of instant coffee.
Leftover blueberries? Make healthy blueberry muffins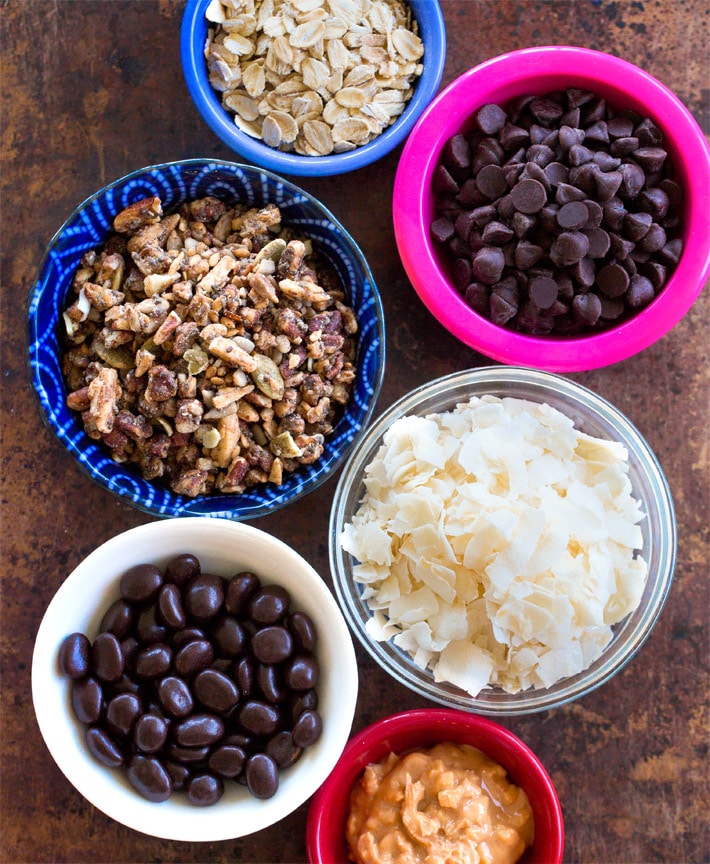 Acai Bowl Toppings
chia seeds
hemp seeds
grated coconut
cocoa beans
mini chocolate chips
muesli or granola
Peanut Butter
sliced ​​fruit
Serve acai bowls with healthy banana bread or these homemade protein bars, for a hearty, healthy breakfast that will keep you going all morning.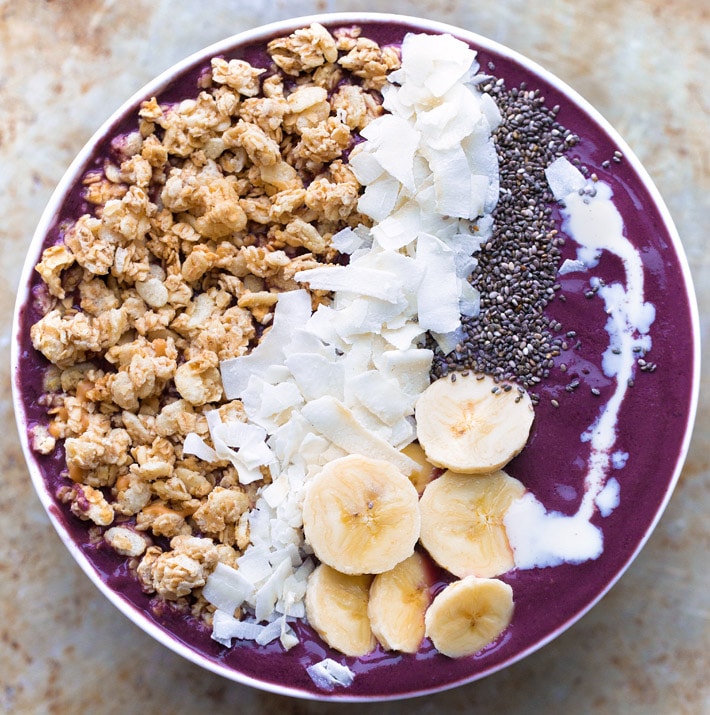 Health Benefits of Acai
Native to Brazil and the tropical rainforests of Central and South America, purple acai berries (pronounced ah-sigh-EE) are often referred to as the Amazon superfood.
They're low in calories and natural sugar, with 19 amino acids, antioxidants, fiber, and omega 3, 6 and 9.
How to make an acai bowl
The recipe can be made from scratch with frozen or powdered acai.
Frozen acai sachets are widely available in the United States from a company called Sambazon. Look for them at Target, Costco, Whole Foods, Giant, or other local grocery stores, and an unsweetened or sugary mash will do.
If you want to use powder instead, check your local health food store or Amazon. Popular brands include Navitas or Sunfood.
The recipe for the vegan acai bowl is simple – mix all the ingredients together until smooth, decorate however you like and enjoy!


2

sachets of frozen acai, or 2 tablespoons of acai powder

1

Chopped off

frozen berries of your choice

1/2

Chopped off

milk of your choice or apple juice

1

frozen banana or 1/2 cup chopped frozen pineapple

sweetener of your choice, your choice

toppings of your choice – see above for lots of ideas
If you're using frozen acai, thaw it first so it's not rock hard. Combine all smoothie ingredients except the toppings until smooth, then pour into glasses or bowls and garnish as desired.

See the nutritional value
More healthy smoothie recipes
Banana and peanut butter smoothie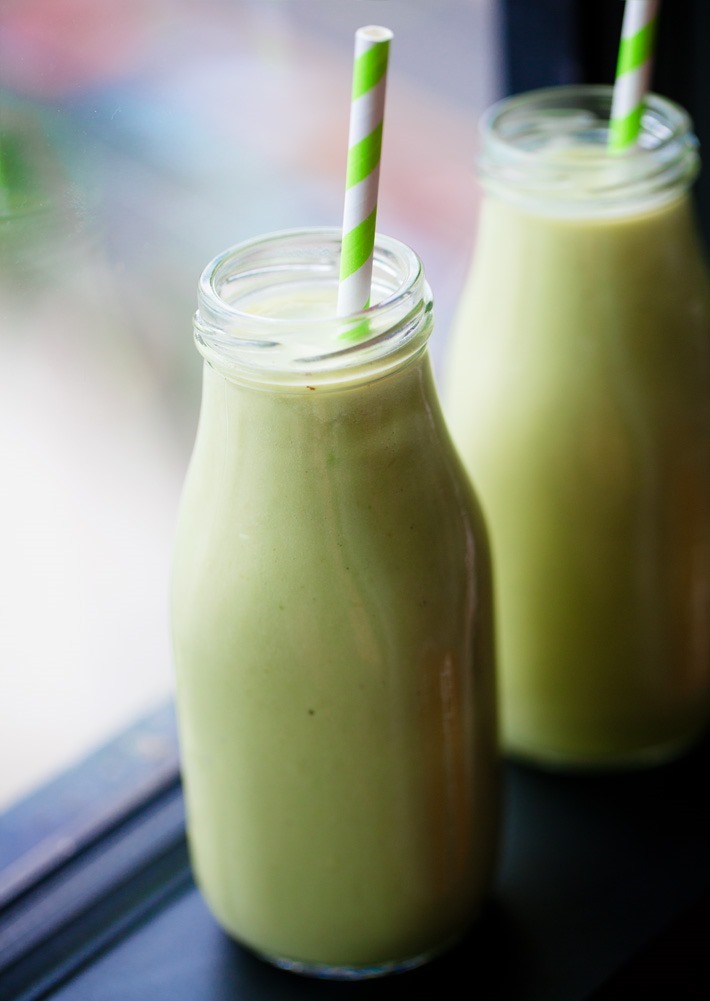 Avocado smoothie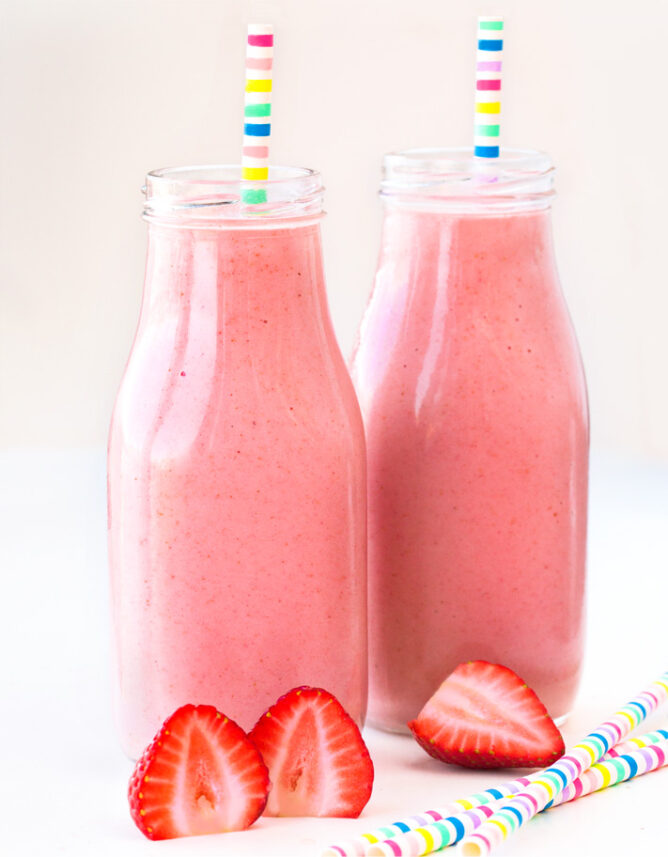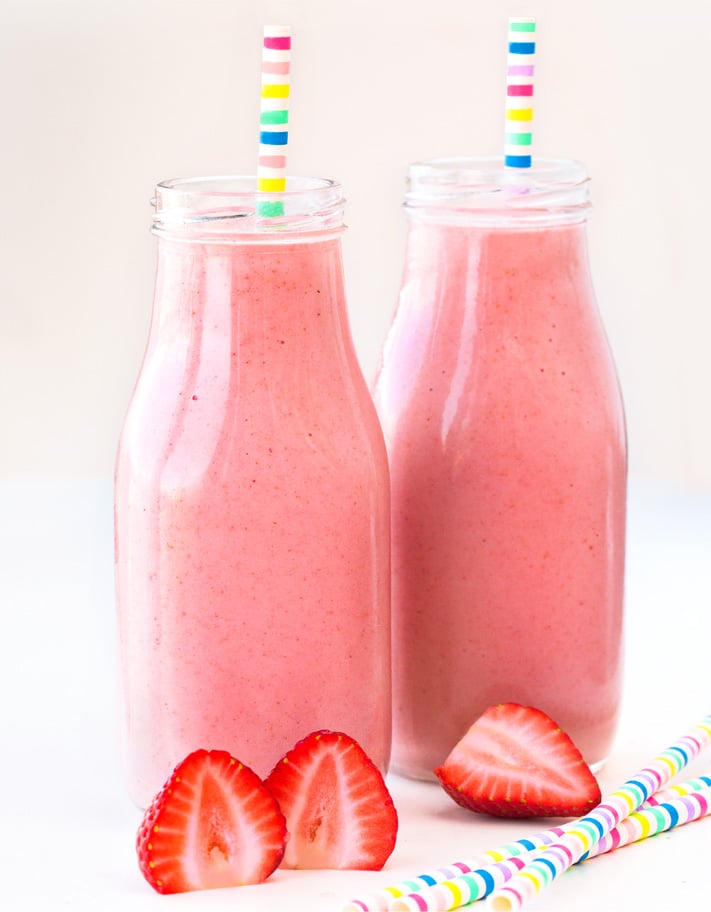 Strawberry smoothies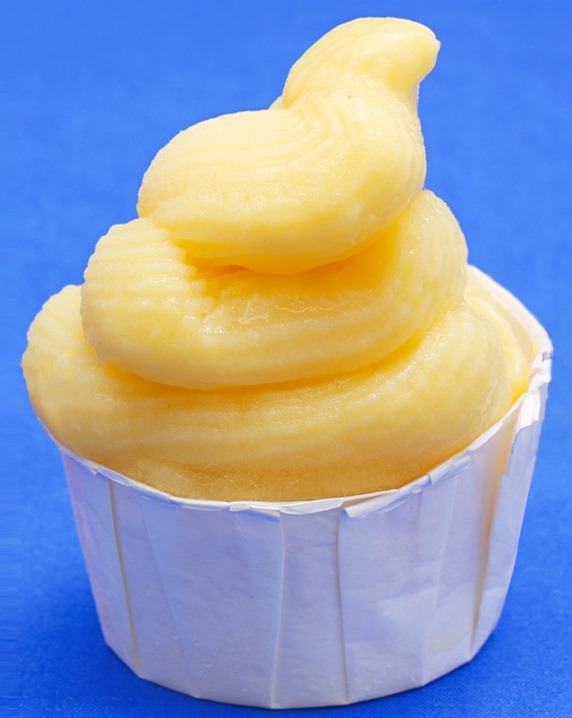 Dole whip recipe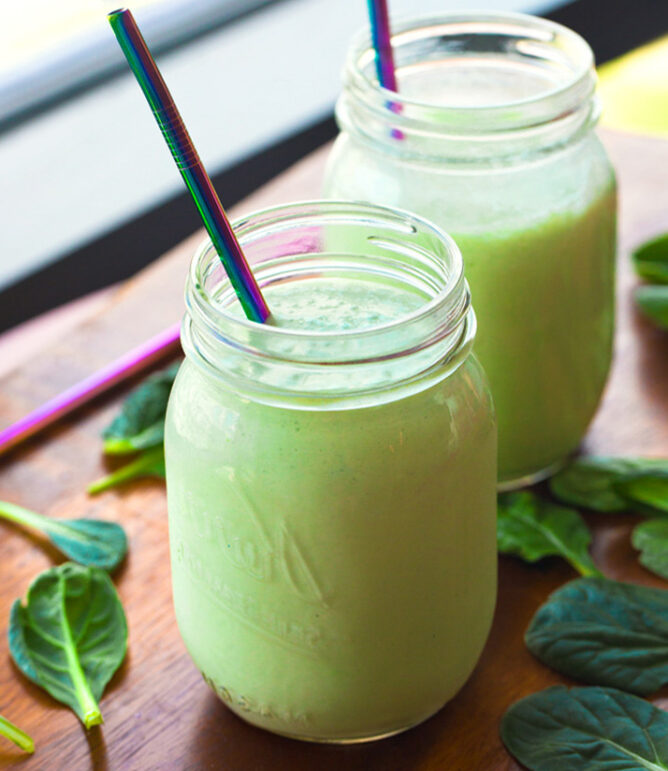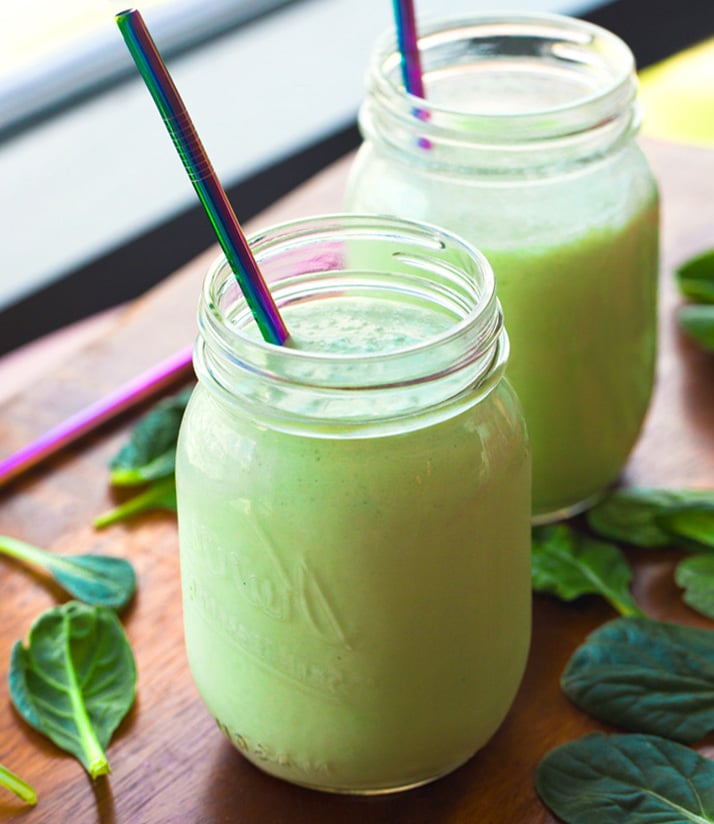 Green smoothies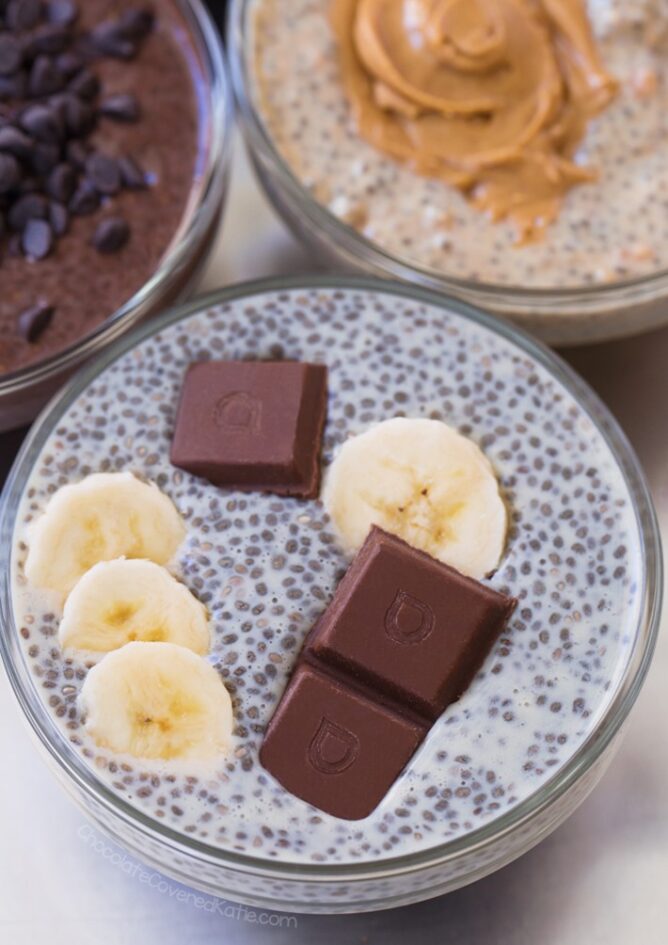 Chia pudding recipe
5/5

(6)