If you're looking for new healthy cauliflower ideas or how to cook your favorite vegetable for lunch or dinner, here are 25 of the best cauliflower recipes everyone will love!
Starters and side dish recipes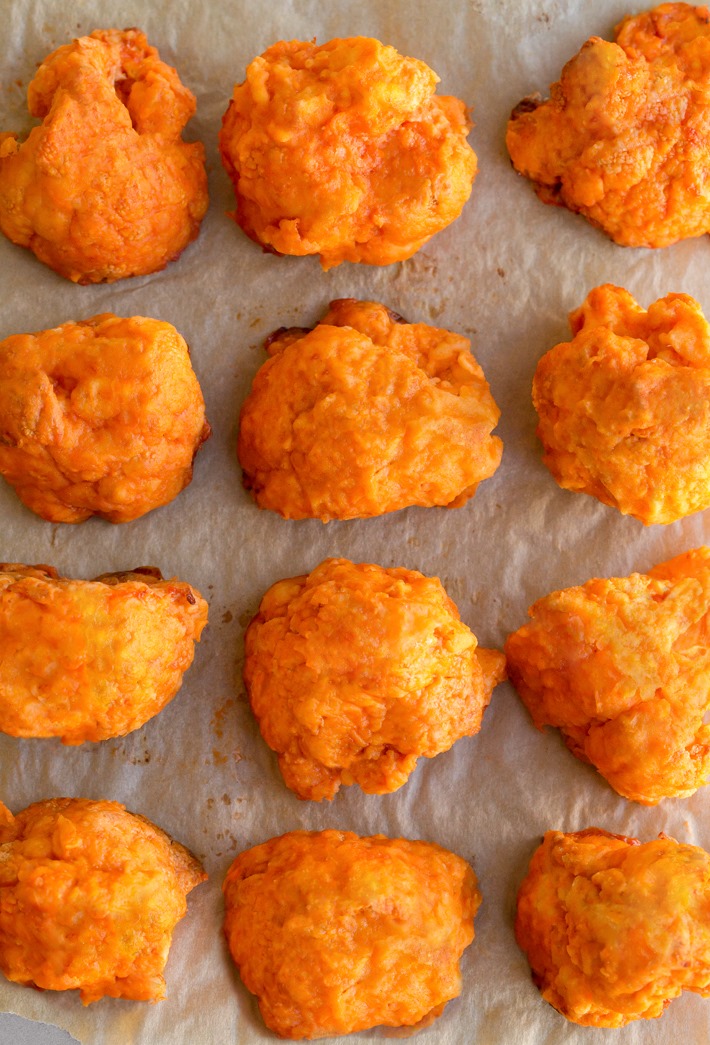 Buffalo Cauliflower Wings
These crispy baked cauliflower buffalo wings are a hit with vegans and meat eaters. Serve them at a party and see how quickly they disappear!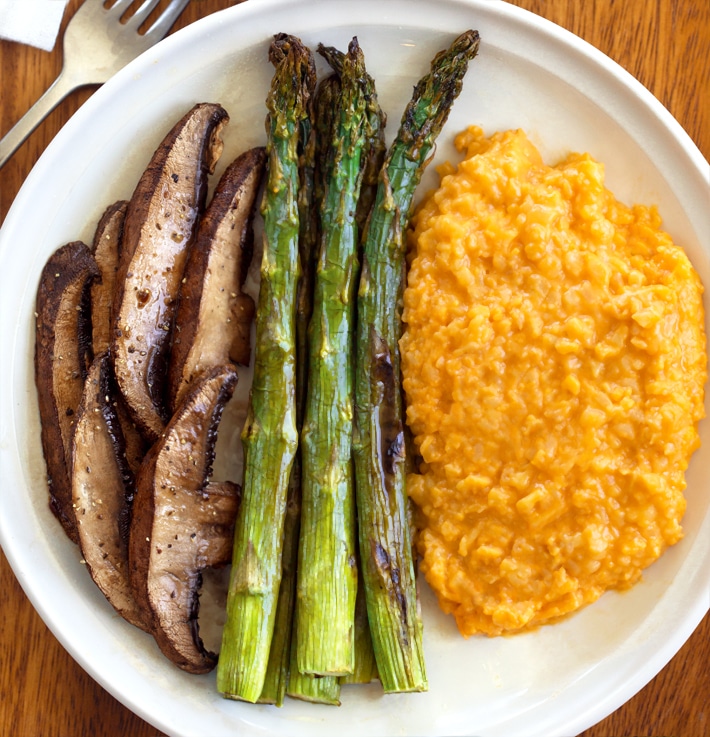 Cauliflower rice with cheese
If you've never tried cauliflower rice before, this is a great place to start. It's a quick and easy side dish that tastes surprisingly similar to macaroni and cheese and pairs well with the main course.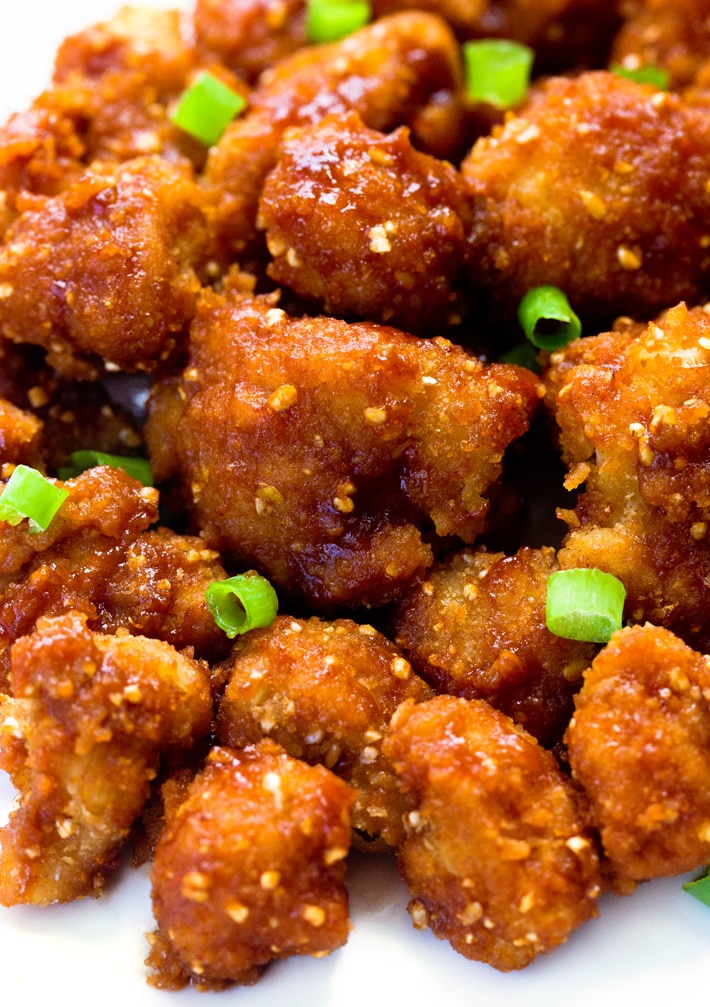 BBQ Cauliflower Wings
These delicious barbecue wings are baked, not fried. It's a great healthy snack in place of French fries or onion rings whether or not you're on a diet.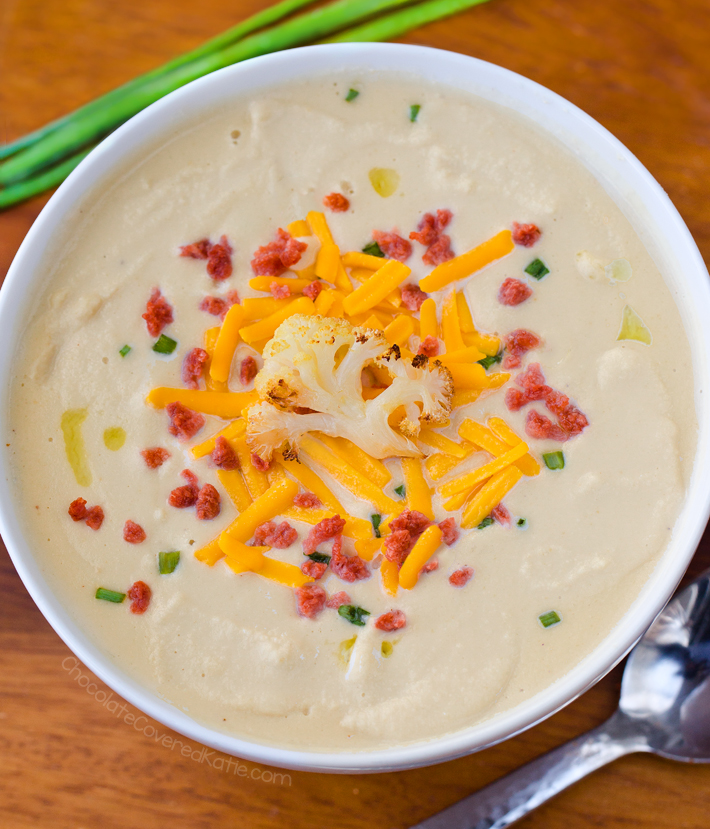 Cauliflower Soup
For a low-carb alternative to baked potato soup, this thick and creamy cauliflower soup will satisfy your comfort food cravings, without all the extra fat and calories.
Cauliflower Main Course Recipes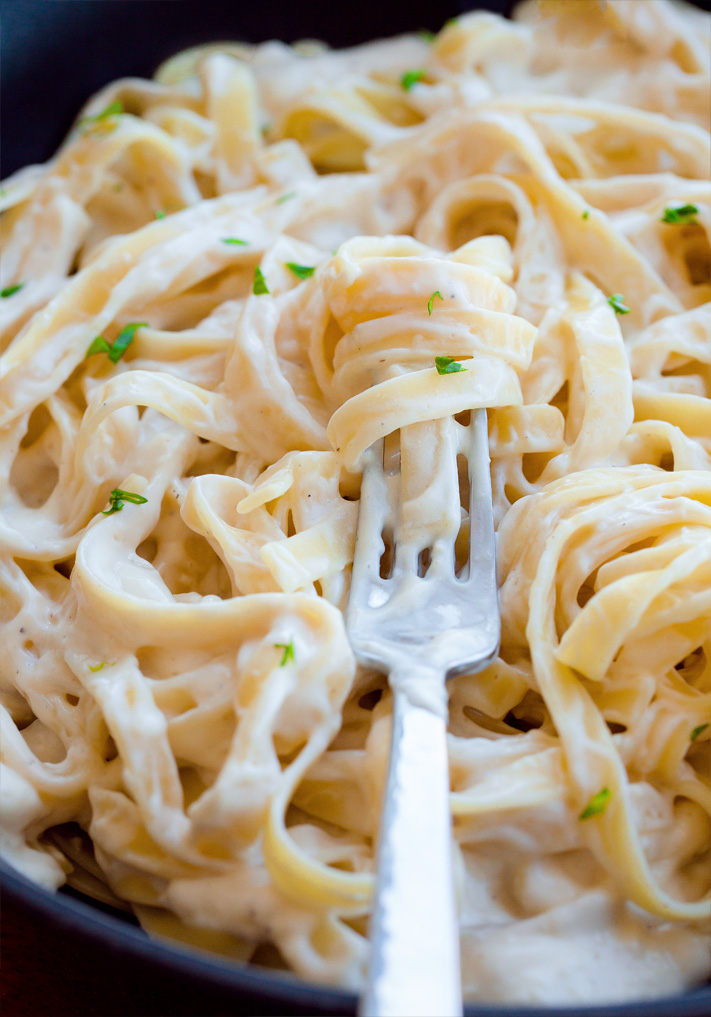 Cauliflower Alfredo Sauce
This super easy Cauliflower Alfredo recipe is so rich and flavorful you'll never believe it isn't full of heavy cream. Serve it over pasta, rice or roasted vegetables.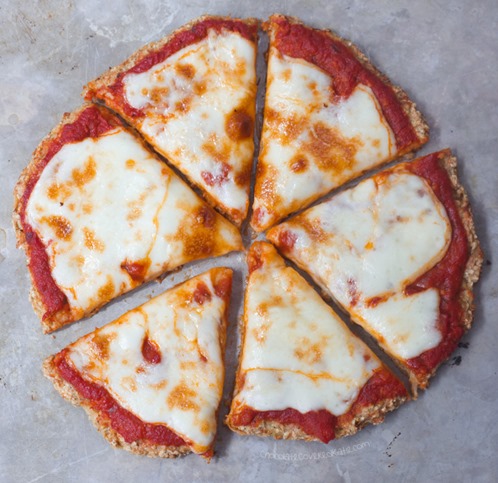 Cauliflower Pizza Crust
For a healthy dinner the whole family will love, try this simple cauliflower pizza recipe. It can be vegan, keto, oil-free, and gluten-free, with just 5 ingredients.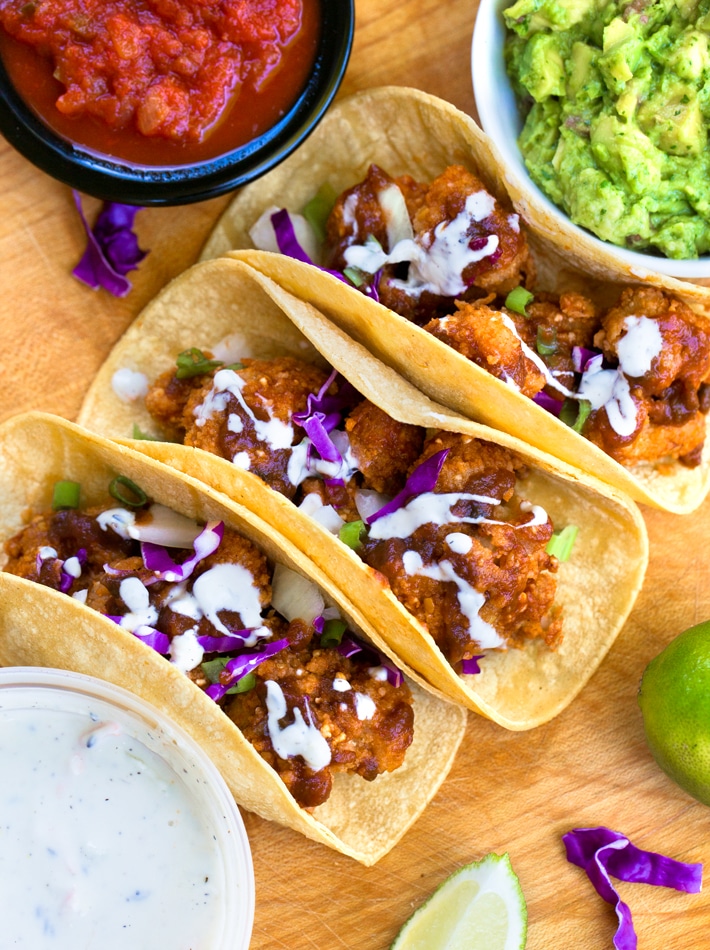 Cauliflower tacos
Feel free to add avocado, sautéed zucchini or roasted diced sweet potatoes. Or give tacos a boost by adding chickpeas, smoked tofu, or black beans for a wholesome, all-vegetarian meal.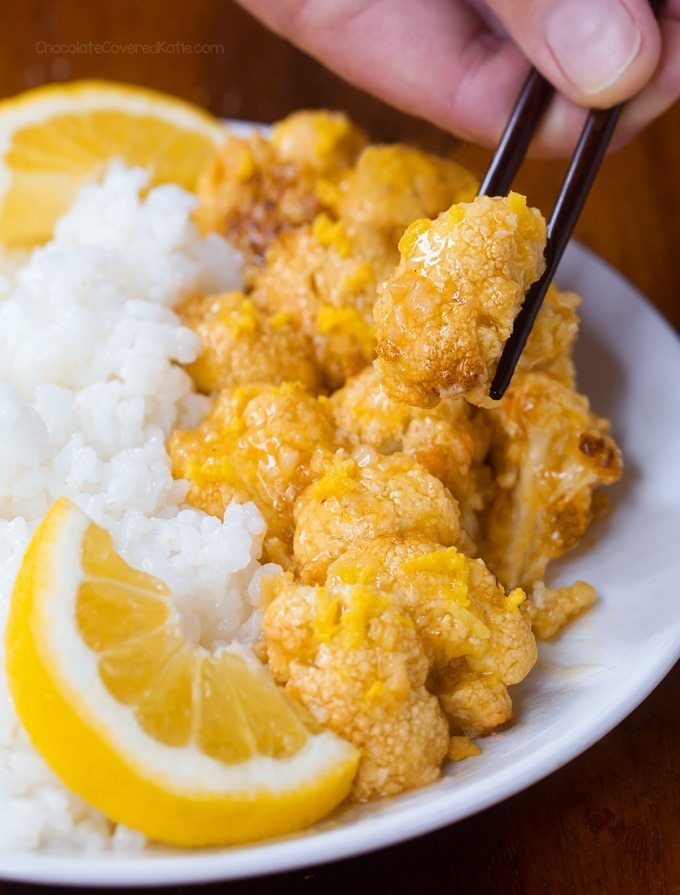 Lemon Cauliflower
A sweet, sticky, flavorful, and crispy lemon cauliflower recipe that tastes like your favorite American Chinese restaurant on the go and is so much healthier. The sauce is also good on steamed broccoli or tofu.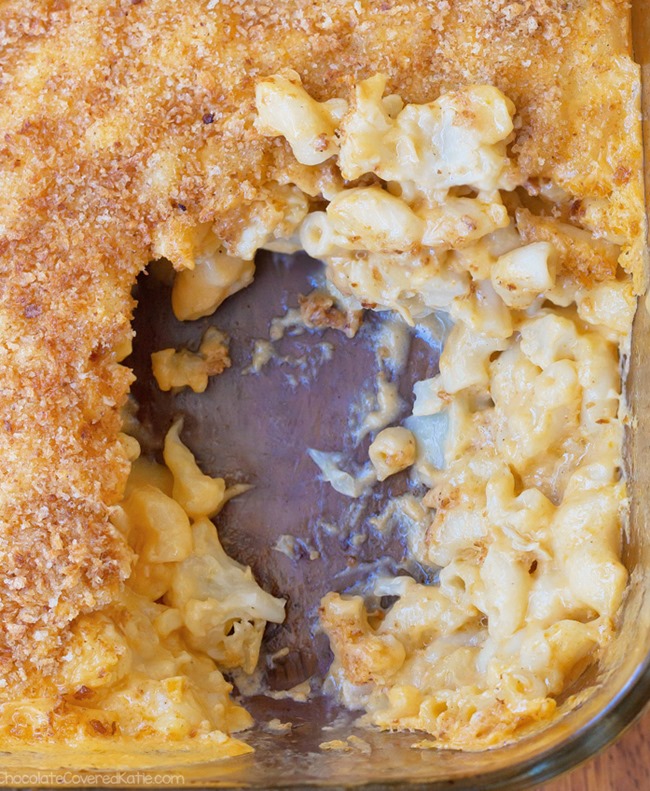 Cauliflower Mac and Cheese
This light, creamy, cheesy, and secretly healthy cauliflower macaroni recipe is perfect to feed a crowd.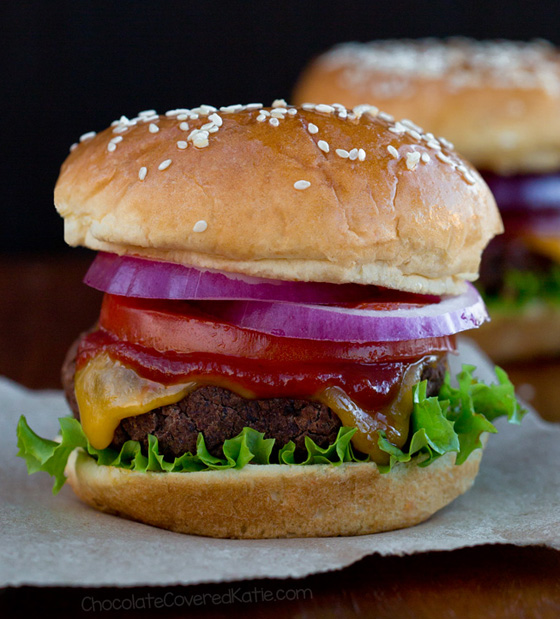 Vegetarian burger recipe
The basic vegetarian burger recipe is a must-have on weeknights in our house. You can bake, fry or grill the burgers, and leftover patties can also be frozen. Serve with a salad and sweet potato fries to complete the meal.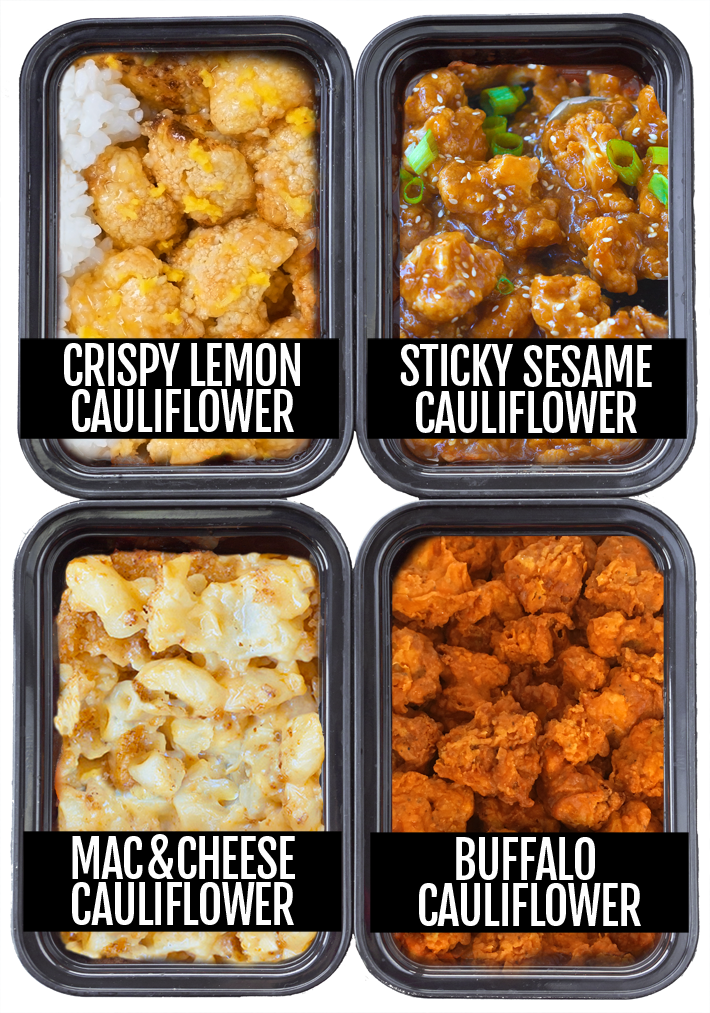 Cauliflower Meal Prep Recipes
Whip up these four easy cauliflower recipes for Sunday meal prep – you cook only once and get a healthy meatless dinner or lunch for the whole week!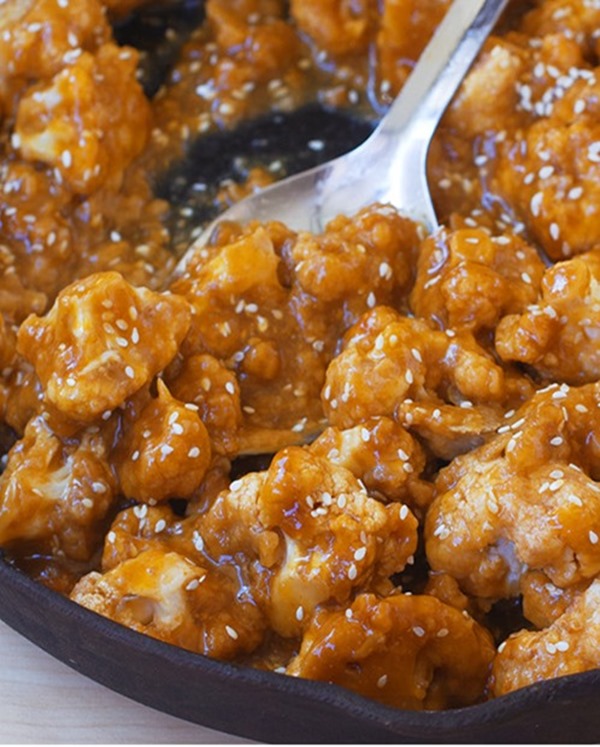 Sticky sesame cauliflower
One of the most popular plant-based dinner ideas on my blog is this sticky roasted sesame cauliflower, with a deliciously sweet and delicious ginger sesame sauce that can be sweet or spicy and will make you think of chicken. with sesame from Panda Express, just without the Meat.
And of course the dessert!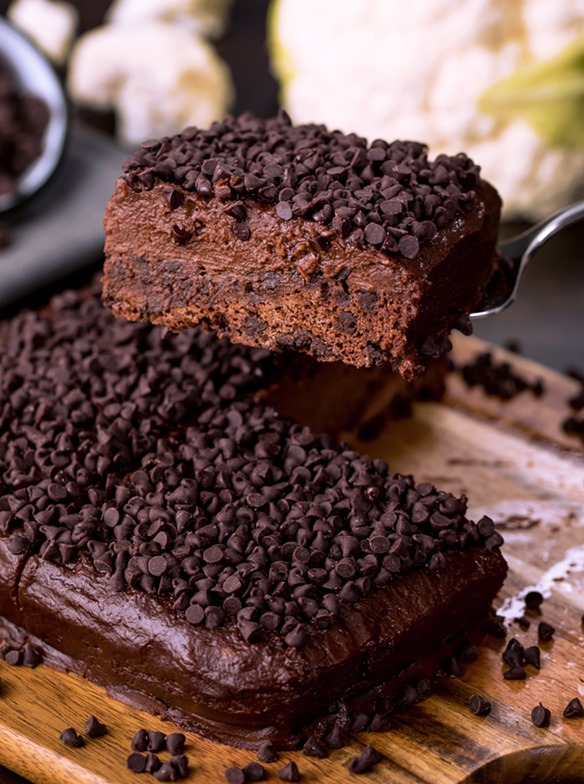 Healthy Chocolate cake
Yes, there really is cauliflower hidden in this moist chocolate cake recipe. And absolutely no one can ever guess!
1

big-headed cauliflower,

2-3

tablespoon

olive oil or coconut oil

salt and pepper of your choice
Preheat the oven to 425 degrees F. Line a baking sheet with parchment paper or grease well. Cut the cauliflower into florets, removing the leaves. In a large bowl, toss the cauliflower with the oil and spices you'd like (I usually add 1/2 teaspoon of salt). Arrange in a single layer on the baking sheet, being careful not to overcrowd the cauliflower. If necessary to set everything in place, you can use a second baking sheet. Bake for 25 minutes, or until florets are tender and edges begin to char.

See the nutritional value
More of the best cauliflower ideas
5/5

(7)